If you're curious or on the fence about joining our fall course for adults with ADHD, read below for a letter from Coach Laura. Register through our course page before October 31st, 2022 with the discount code OCTOBER15 to receive 15% off.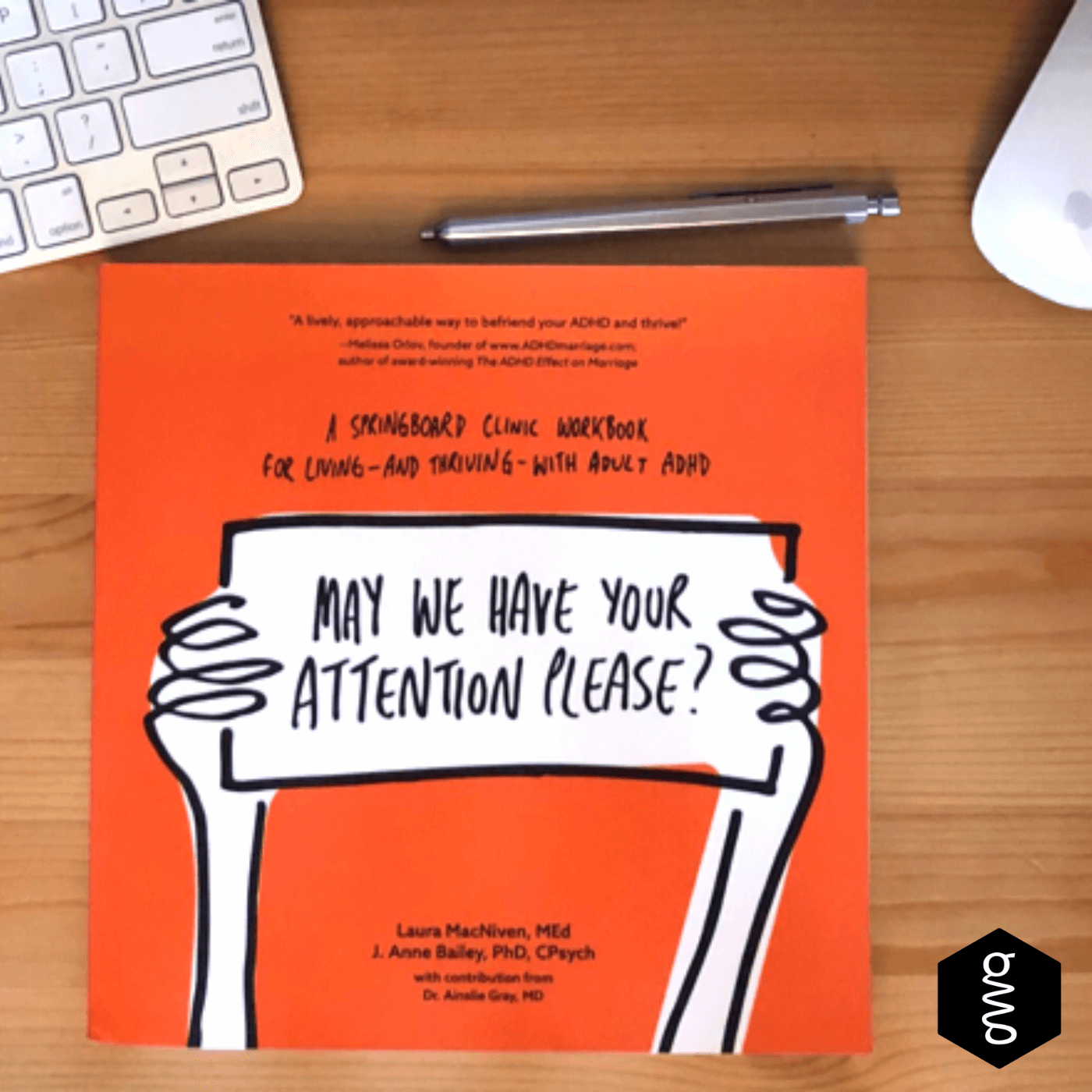 Dear "maybe" adult course participant,
Thank you for considering joining our course for adults with ADHD starting November 1st.
I am excited to connect and co-create alongside another awesome crew of adults as we delve into attention deficit hyperactivity disorder (ADHD). This course was built to allow each of us the opportunity to explore our core selves as we open a collective space of mindful authenticity and creativity.
Why am I offering this course for adults with ADHD?
I deeply empathize with the ADHD experience both professionally and personally.  I understand the many ways ADHD can show up, and I know how powerful it can be to reconnect with your wants, needs and longings – how meaningful it is to build ways to "work with your brain."  
As a coach, I've witnessed countless client transformations for over a decade at Springboard and there's nothing more rewarding than seeing you take control of your narrative with ADHD in a way that is right for you.  
I believe in this course's supportive vibe of community.  While we, as a crew, open a space of safety and discovery, we can validate each other and empower ourselves to be accountable and inspirational in our growth mindset.
I want to see if we can find ways to try "differently" while we uncover more about our authentic selves through the lens of ADHD.
I learn with every cohort because the journey never stops.  Living with ADHD is lifelong. There isn't a course or event where I don't come out with a new idea, vantage point, or perspective that allows me to further grow in my understanding of focusing issues and their impact on my life. 
Course for Adults with ADHD. Course for adults with focusing challenges
Who is this course right for?
You – if you're experiencing focusing issues: Perhaps you are not diagnosed with ADHD, but you are being impacted by focusing issues and want to explore this in a guided process.  You – if you were assessed a long time ago, but lately, ADHD has been showing up more than usual.  You – if you are new to this journey, recently diagnosed, and are just starting your process of re-imagining life with this awareness.
Wherever you may be in your journey with focusing issues, life asks us to constantly re-calibrate, re-energize and discover ways to inspire our mindset for coping and moving forward, and  this course was built to support you in your process.  
Course for adults with ADHD
What can you expect from this adult course?
This course will call us all to commit mental space to reconnect with ourselves while taking time to explore questions like: "What are my wants, needs and longings at this stage of my life?"
We will respectively and gently wonder where things are getting better, or finally better, or just not better. 
We will ask ourselves to hold a space of compassion for one another as we reflect and explore our lives, knowing there are no right or wrong answers. Only answers that help us better understand how we are showing up and what we want more or less of going forward.  right  intentions?
We each have those answers within ourselves, but let's work together to bring them to the surface. How might we open new portals of possibilities for ourselves by setting our
Benefits of the course
Learning about your version of ADHD can profoundly change how you live the rest of your life.  The lens with which you experience your life can be refocused- and the space of kindness, creativity and curiosity that can be opened can make the sky bluer.  
Let's share the load and the opportunity by validating, refreshing, inspiring and showing up for ourselves and each other.  
In our four months together, we'll invite each other to ask those individual questions, share those meaningful moments, and gently encourage each other to make tiny mini-shifts that allow us to feel more ourselves week-to-week. 
If this calls to you, register here with discount code: OCTOBER15. 
See you there,
Laura MacNiven
Co-Founder & Coach